Ho Ho Ho! It's that time of the year again. Well, Merry Christmas everyone. Remember to enjoy your holiday before next year comes and it's back to the usual hustle and bustle again.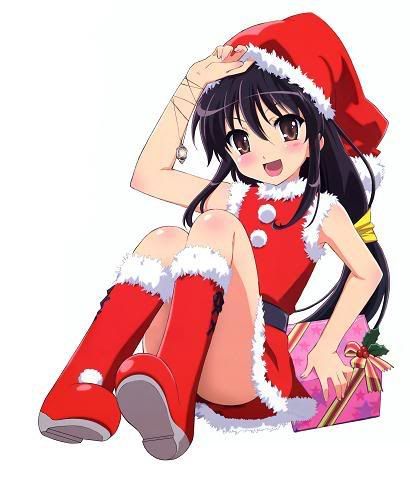 Shana gets red for a different reason at this time of year…
Hmm, well, yea, this post marks the end of my holiday hiatus. I've been away and not writing cos of multiple overseas trips. So you can start expecting to see me around again.
And just for fun, does anyone have any Christmas music to listen to? Right now I'm looping snow again by ave;new feat. Sakura Saori (Getting AkaiWolf to see if he can get their album over at the upcoming C73). It's a great song, I love the bell effects in the background, makes for a techno carol feel. It is also at the moment the only song on my collection remotely Christmas related.
So does anyone have any others they want to share? Leave comments please!