Author : —Rakugakid—
Happy Total Defence Day to everyone. Fortunately Total Defence Day comes a day after Valentine's Day though it wouldn't really make too much of a difference.
Anyway, it has been more than a week since my last post so I thought I would just do a small post. The full post can be found here.
I went to KKnM on Wednesday and got myself…

A picture speaks a thousand words so I will let it do the talking
I haven't quite sorted out my Megami and Comp H as I opened my Dengeki Gs first. Inside, I found a voice CD, a HP wiper strap and a pillowcase.

Lazy to take out the pillowcase so this should do
Before I end, I would like to ask if anyone can give me advice on drawing? Doodling has been a long time hobby of mine (Thats why my name is Rakugakid らくがきド without the ド it would mean scribble) Here is an example of what I copied from Fortune Arterial.I have two more on my own blog so feel free to comment on them.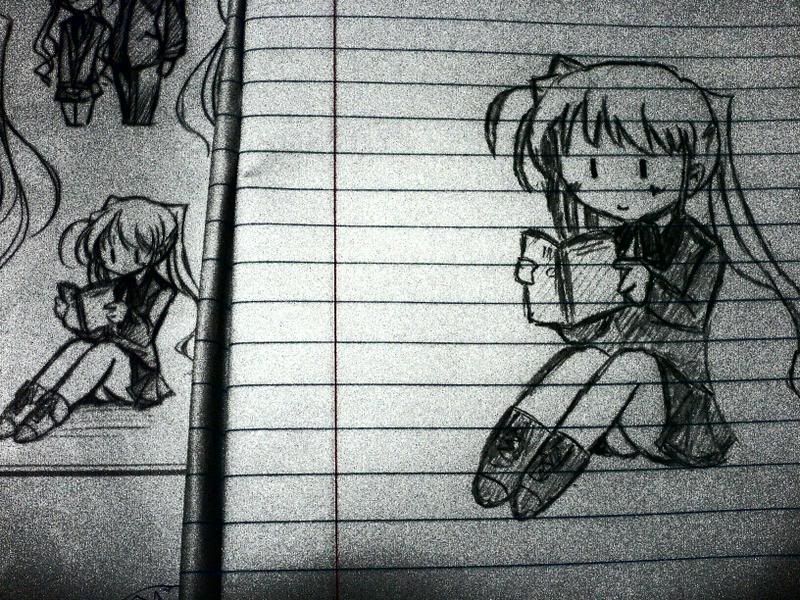 I know it has no standard but please don't flame me T_T
Oh yeah and I didn't do anything else to the picture except add auto leveling.