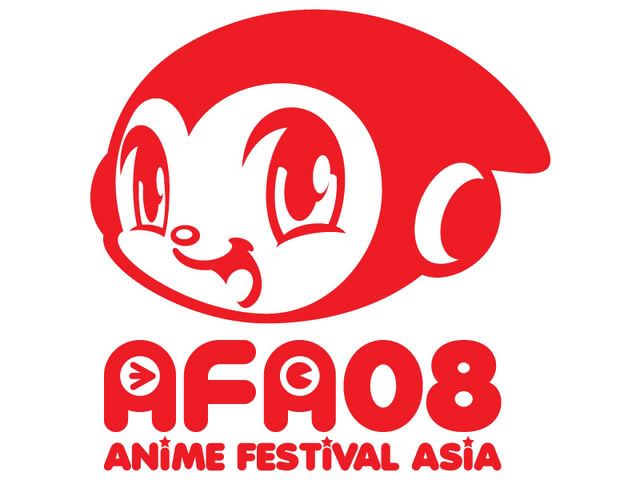 Anime Festival Asia 08 is the first Anime convention to be held in Singapore. (No, I think Cosfest doesn't exactly qualify, sadly. But it's close enough.) It's promising big names and a lot of things to do and see.
Official Website: http://animefestivalasia.com/index.htm
Pre-registration is open on the main site, tickets are available at SGD$5 for one day entry and SGD$8 for two day entry. Event dates are 22nd and 23rd of November (Saturday ad Sunday respectively).
Basic Summary on some of the biggest highlights:
- Concerts. May'n and Ichirou Mizuki.
- Gunpla galore.
- Doujin showcasing
- Anime studio showcasing
- Merchandise sales
- Cosplay
Ok, now to the personal writings. Yes, I will be going. Already pre-registered one ticket. This is supposed to be huge. For one, I don't remember there being ever an anime convention of this size and scale ever in Singapore. For it to be held at Suntec is already quite a feat. (Cosfest has been held at Downtown East, a far cry…) So, let's all go down and watch history in the making.